Boasting a complete remodel from the studs out, this remarkable 2,016-square-foot home in Lakewood presents a not-to-miss opportunity! Each and every detail has been thoughtfully designed and expertly constructed, and 4 bedrooms and 3 baths offer wonderful flexibility. An attached dwelling unit is even included, providing the ideal situation for multi-generational living or the potential to generate extra income. You'll even find a spacious backyard replete with possibilities to bring your unique outdoor vision to life. Plus, this property lets you enjoy all the benefits of new construction without the HOA! Located at 9801 121st Street SW Lakewood, WA 98498 and merely minutes to parks, schools, shopping, dining, freeways and more, this remodeled Lakewood home is listed for $580,000.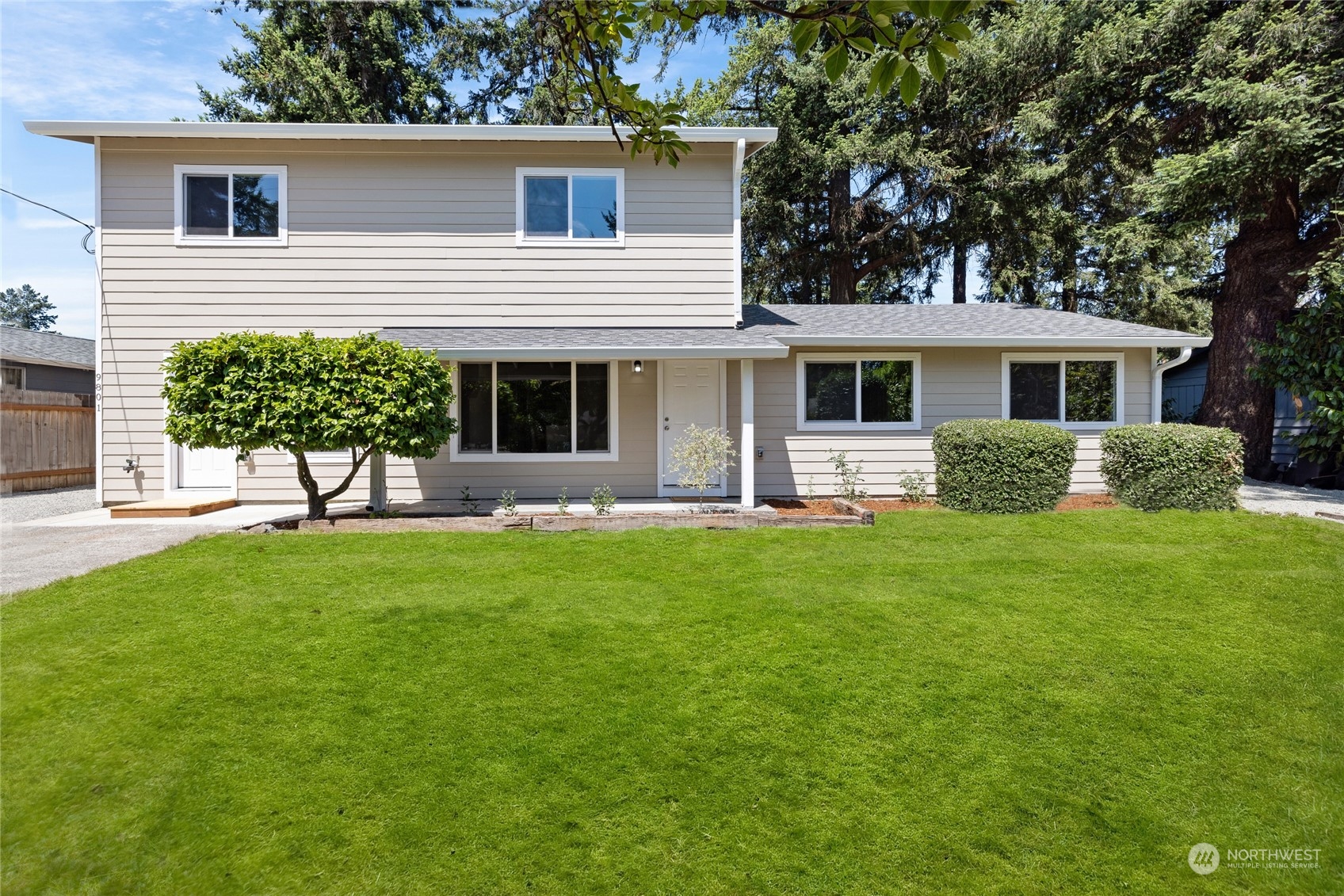 While this home was originally built in 1962, its studs out remodel ensures that it shines as bright as new construction! New electrical, new plumbing, a new roof, and so much more are all yours to benefit from—all systems are ready to go! Modern living is all yours here as well, and from the moment you step inside, this home's fresh aesthetic makes for a lasting first impression. A flexible layout is ready to be transformed into a welcoming living area; there's room for a light-filled, comfy sitting area; a dining space; and of course the well-appointed kitchen is right at your fingertips. Arrange the space how you'd like! The kitchen sparkles with contemporary style; an attractive color palette, timeless yet trendy finishes, and ample storage (you can never have enough storage!) all create this picture-perfect scene.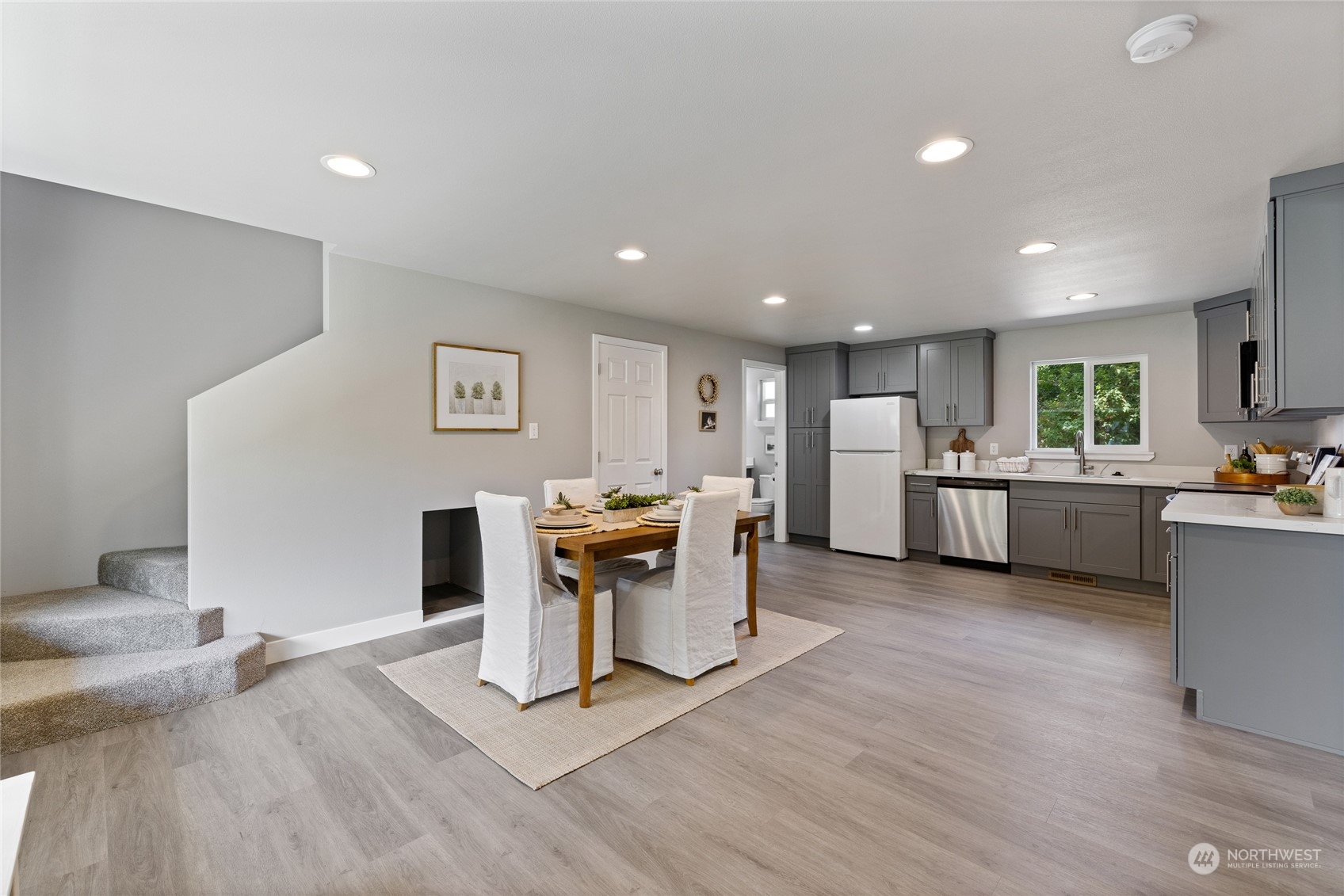 One of the best things about this home is all of the versatile square footage. Create a home office just off of the main living area; close the door during work hours so you can stay focused and productive. Laundry amenities are around the corner, as is the gorgeous shared bath. Upstairs, find the large primary bedroom, bath, walk-in closet, and a bonus room ready for transformation. Create a welcoming living area you'll love to spend time in, set up an entertainment center so you can kick back and catch up on your favorite shows, or even set up a home gym. The sky's the limit, and with the rest of this home's bedrooms, you'll find the same potential; a hobby/craft room, play area, study room, and multiple home offices are all within the realm of possibility here!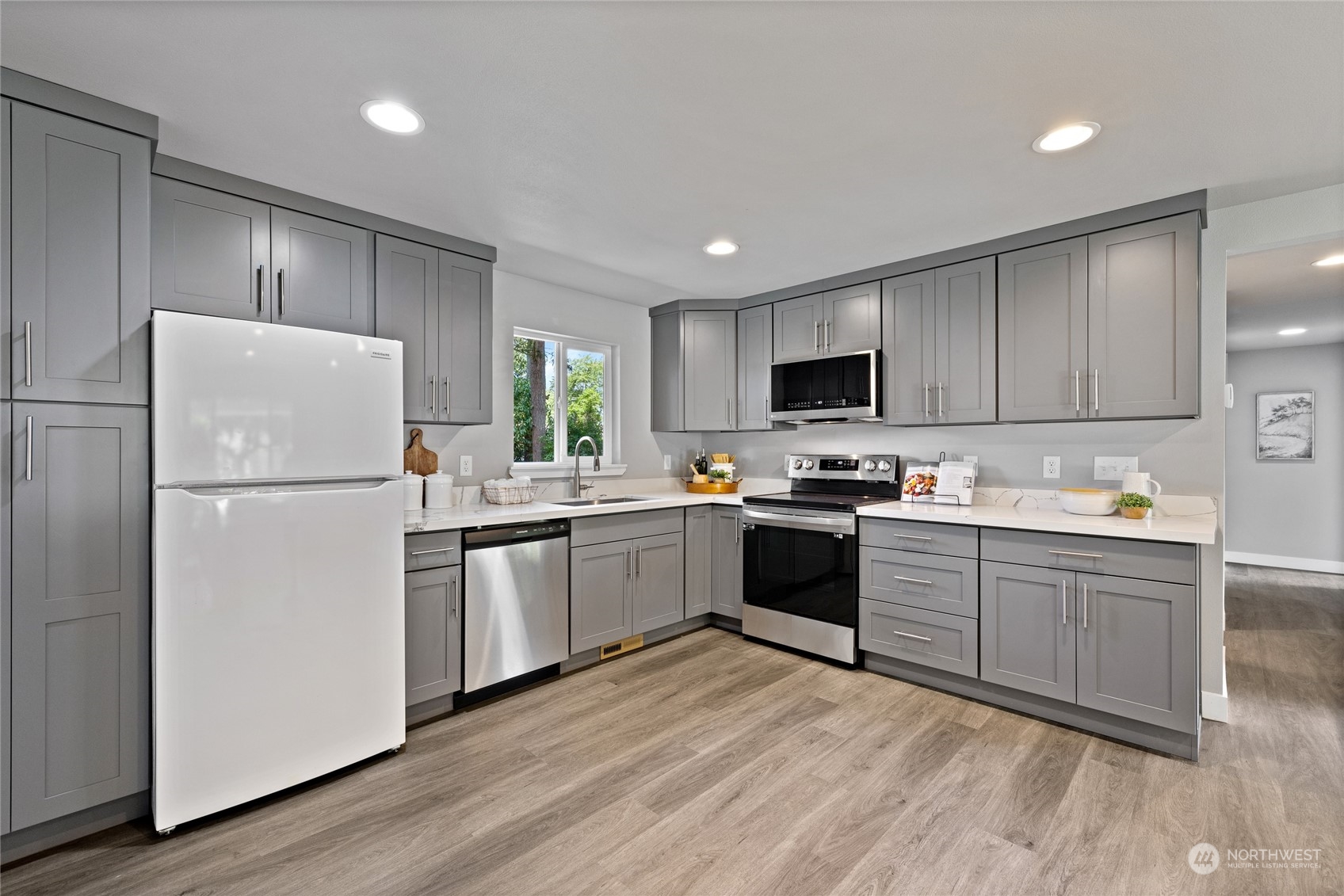 From the shared bathroom off the kitchen in the main living area, you can access the ADU's kitchen and living space. This dialed-in kitchen matches the main kitchen for a cohesive aesthetic, and while it's not as large as the main kitchen, it still has everything you need! The layout of this entire home makes it ideal for multi-generational living, or you could rent out the ADU to generate extra income.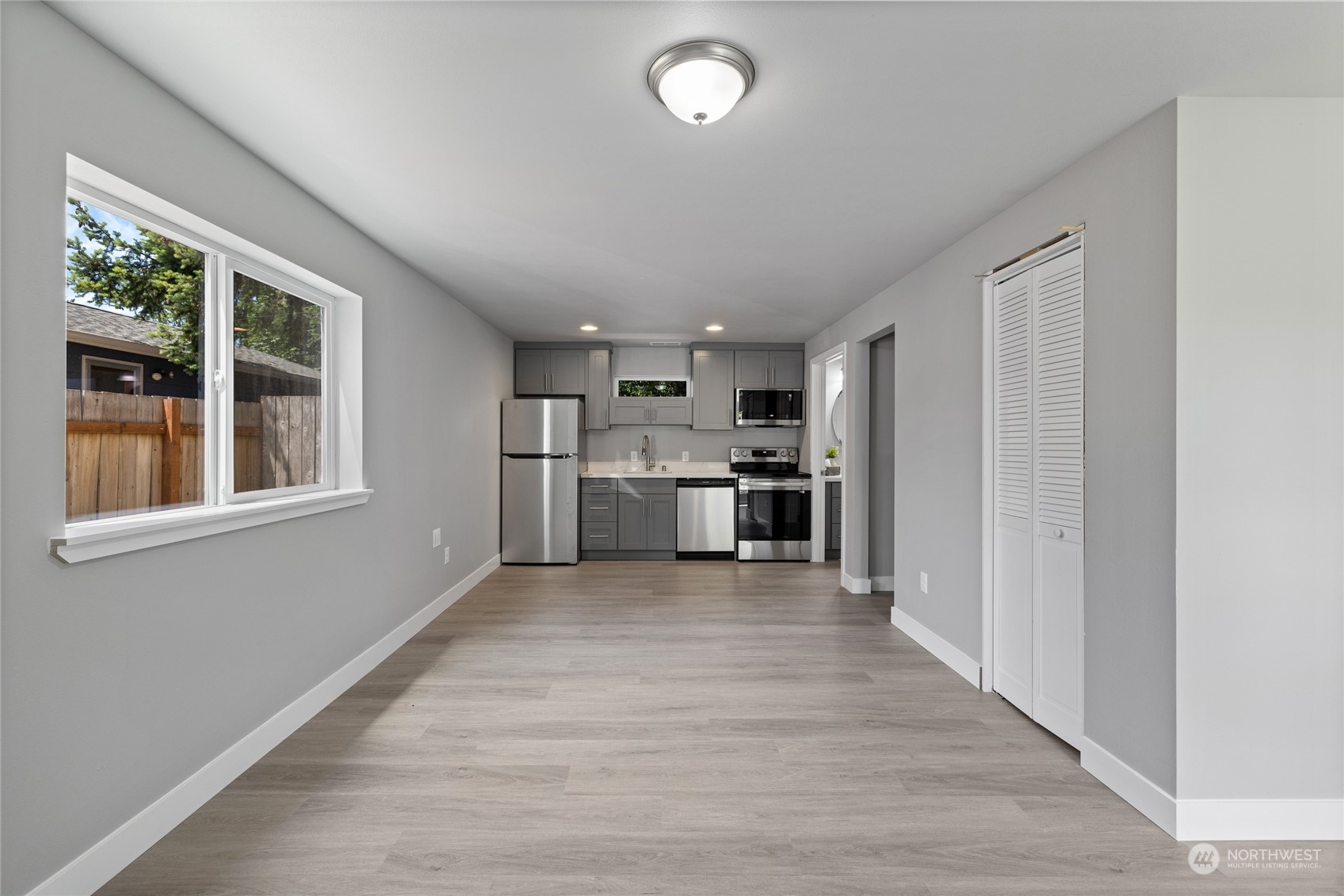 In the backyard getaway, enjoy a sense of seclusion thanks to established greenery and tall trees that also offer shade on hot days. Spruce up the patio with cute outdoor furniture, set up a play toy for little ones, and relax all summer long. In the future you could build raised garden beds to grow fresh fruits and veggies in, build a deck or extend the patio, design lush landscaping to complement the existing trees and shrubs… and so much more! Plus, there's a spot for an RV and abundant parking.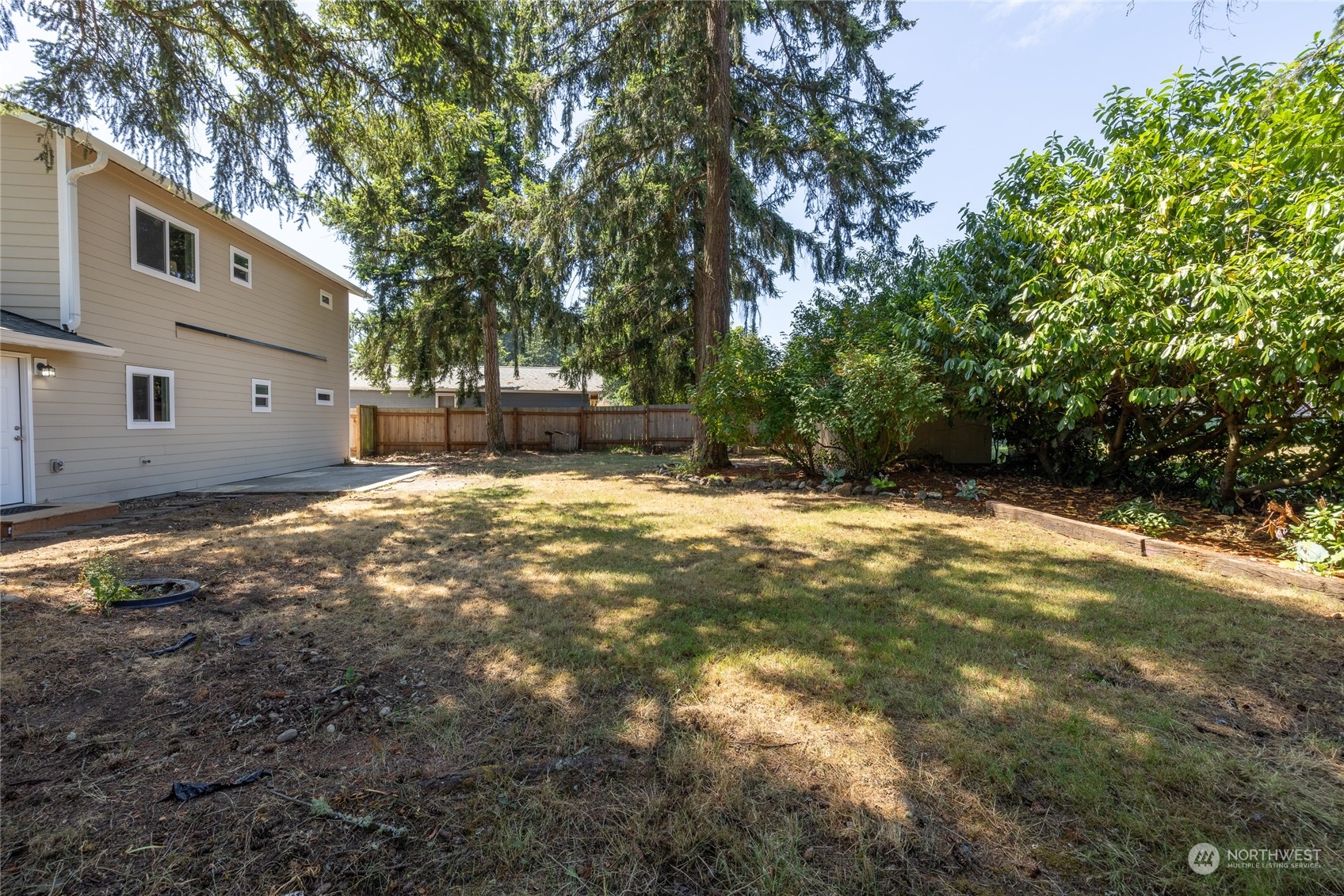 What Is It Like to Live in Lakewood, Washington?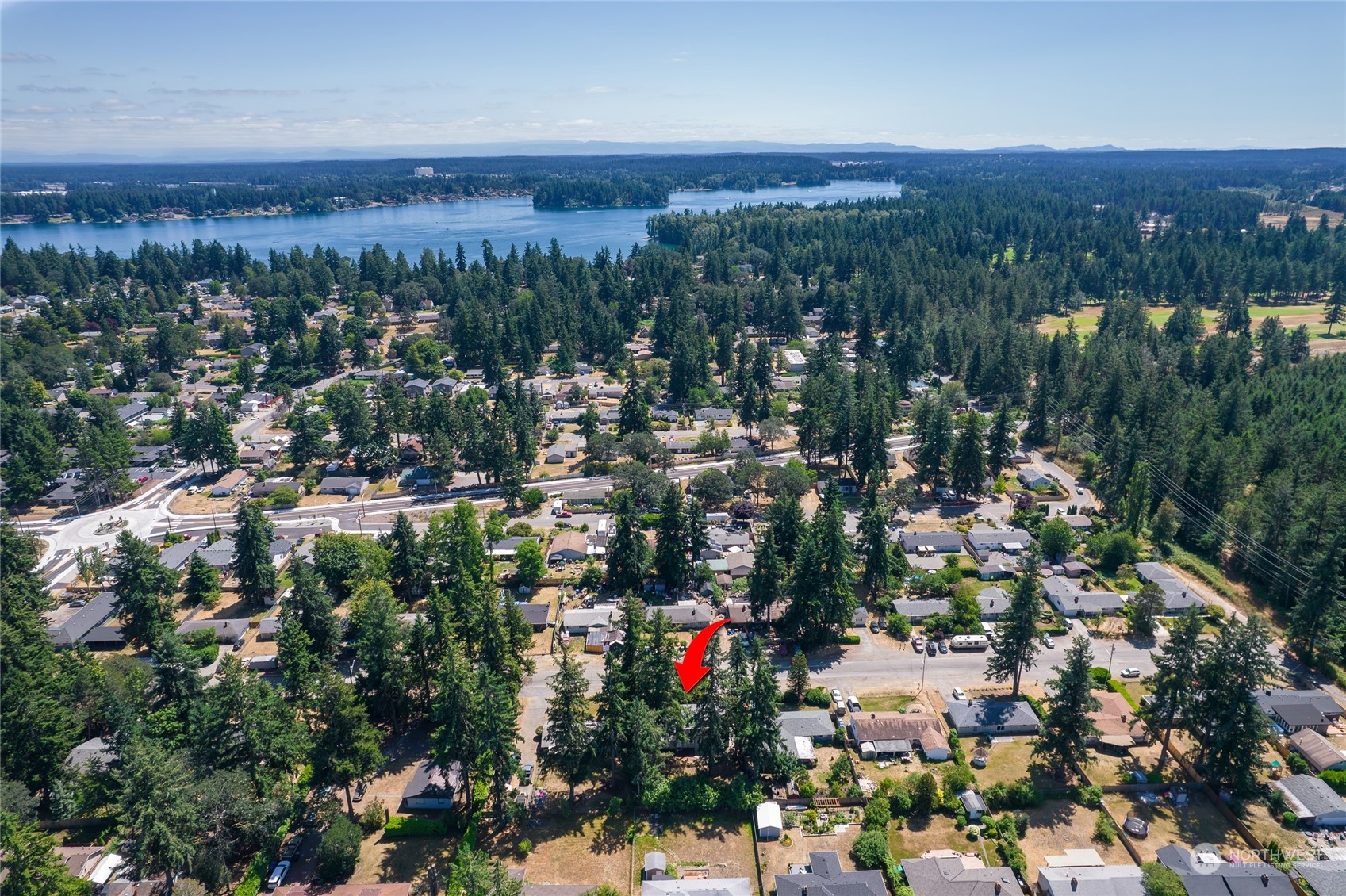 At 9801 121st Street SW Lakewood, WA 98498, you're in a prime Lakewood location and merely minutes to a long list of amenities, including parks, schools, shopping, dining, freeways, and more. Joint Base Lewis-McChord is close by as well, as are Interstate-5 and Highway 512. 
American Lake Park is only 0.7 miles away, and this 5-acre park features a swimming beach, a playground, picnic amenities, a boat launch, and of course stunning views! There are also many other great outdoor destinations in the area; everything from Chambers Bay Park to Fort Steilacoom Park are a quick drive away.
When you need to run errands, Lakewood Towne Center is a short 8-minute drive from home. Here you can dine out at places like Applebee's, BBQ Pete's, Wingstop, Ram Restaurant & Brewery, Hops n Drops, Chipotle, Starbucks, Jamba Juice, Red Robin, and so much more. Shop at Safeway, Michaels, Office Depot, PetSmart, Target, Barnes & Noble, etc. And find fun entertainment options at Catapult Adventure Park Lakewood, Lakewood Playhouse, AMC Lakewood Mall 12 movie theater, and more! 
Interested in learning more? Click here to view the full listing! Contact REALTOR® Morgan Mullin online here or give her a call/text at (253) 219-3865. You can also reach out to REALTOR® Riley Holder online here or give him a call/text at (253) 304-6152.